StoneBooth in a Bag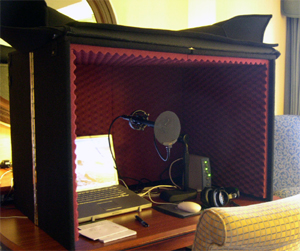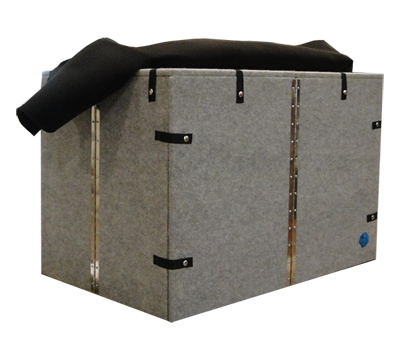 The Booth in a bag is a great portable desk top voiceover booth that allows you to work while traveling.
Built with 3 sides, a top and a curtain covering the back
.
Comes with a canvas carrying case.
For a lower price you can choose not to get the canvas bag.
Fits carry on airline requirements.
Total weight 50 lbs.
Dimensions when unfolded:
3' X 2' X 2'
Interior: Charcoal, Blue, Beige, or Brown colored acoustic foam
Exterior: Black, Charcoal, Silver or Maroon acoustic fabric
Price: $850 with the bag

Price: $650 without the bag

<![if !vml]><![endif]>