Standard Booth Model - Interior:
Bumpy Acoustic Foam - Charcoal Color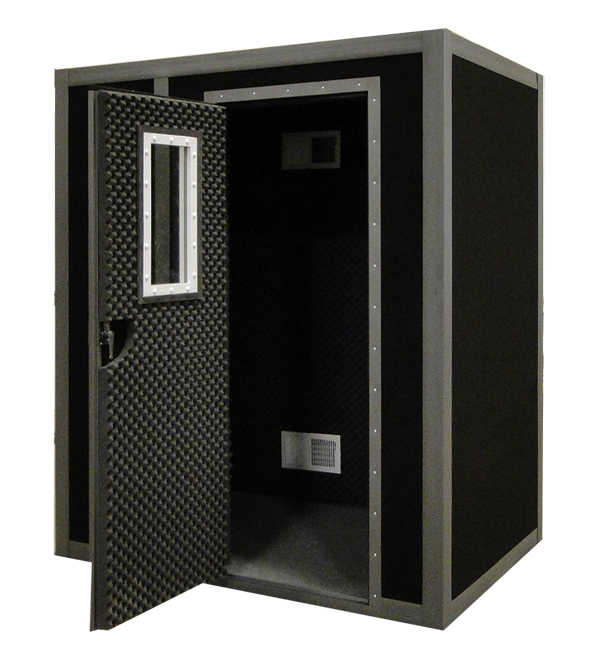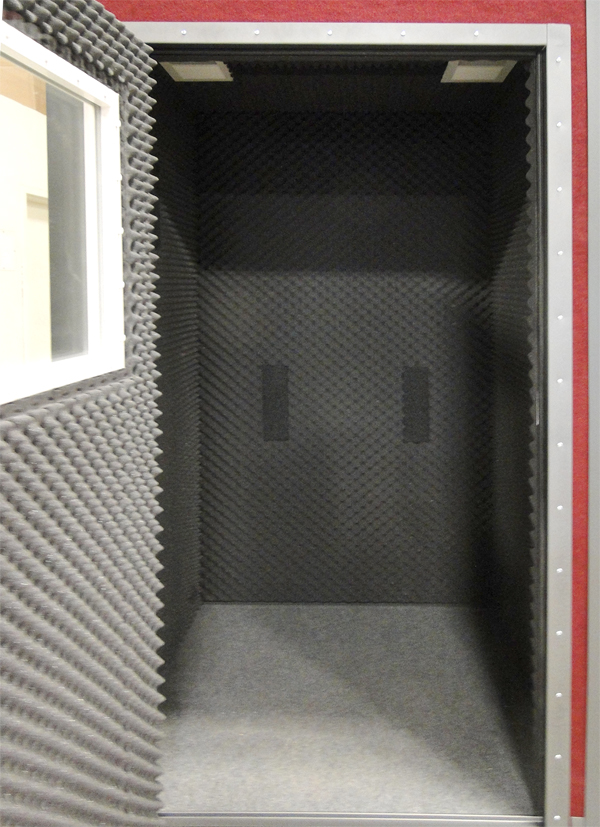 ---
Professional Booth Model - Interior
Interior is flat foam, wrapped in Fabric, with choice of fabric colors: Silver, Charcoal, Black or Maroon.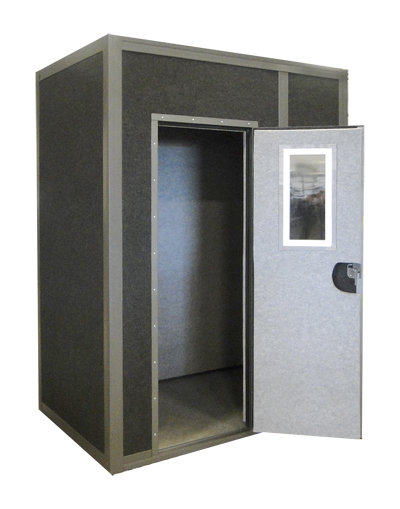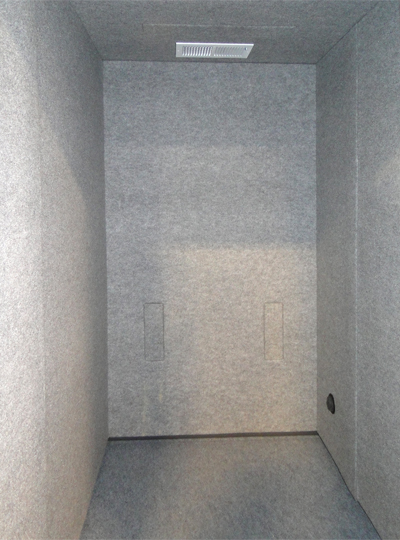 ---
Mounting Blocks
(Custom placed in your location)
Used to mount anything you want inside the booth.
It just gives you a solid wood area to mount something on.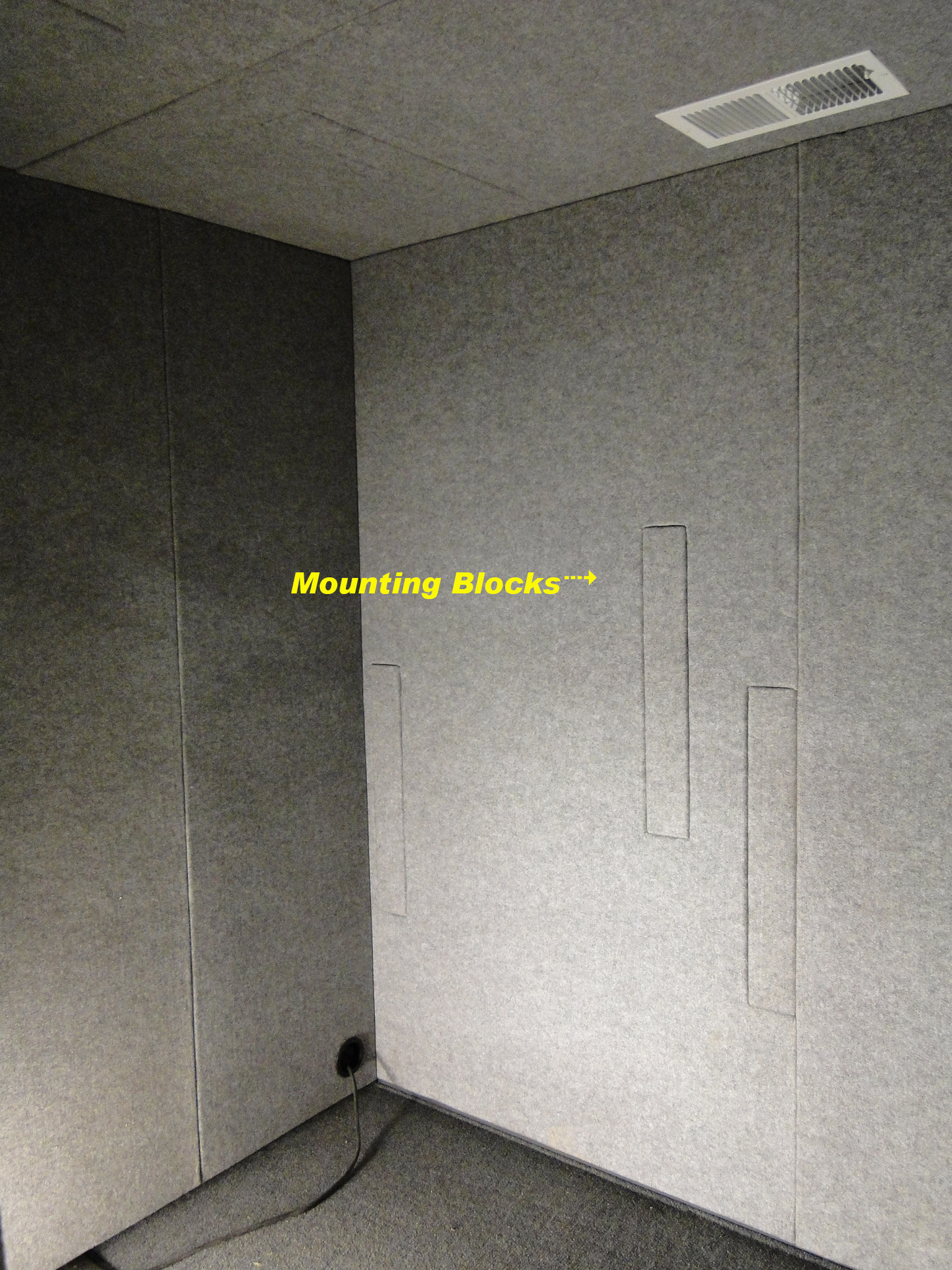 ---
AC Adaptors:


AC Adaptors can be added to a booth at anytime.
They screw on over the fans that are already on the ventilation system. There is a 6" round that you can attach flexible ducting to, and run that to your AC source.
This allows the cooler air flow from the AC source, into the booth.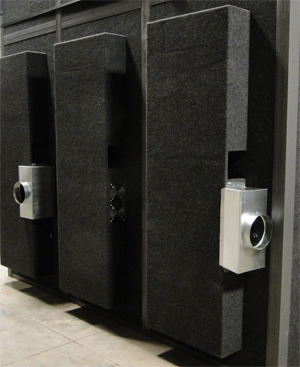 ---



Doors:



Single Standard Door - with or without Window options.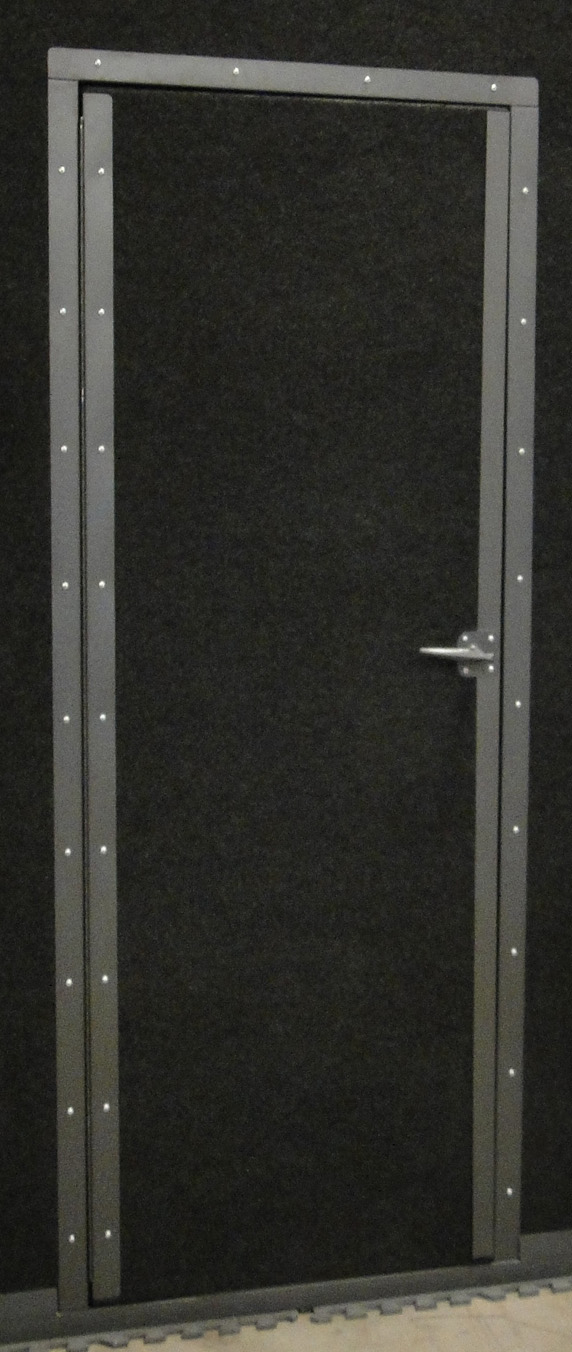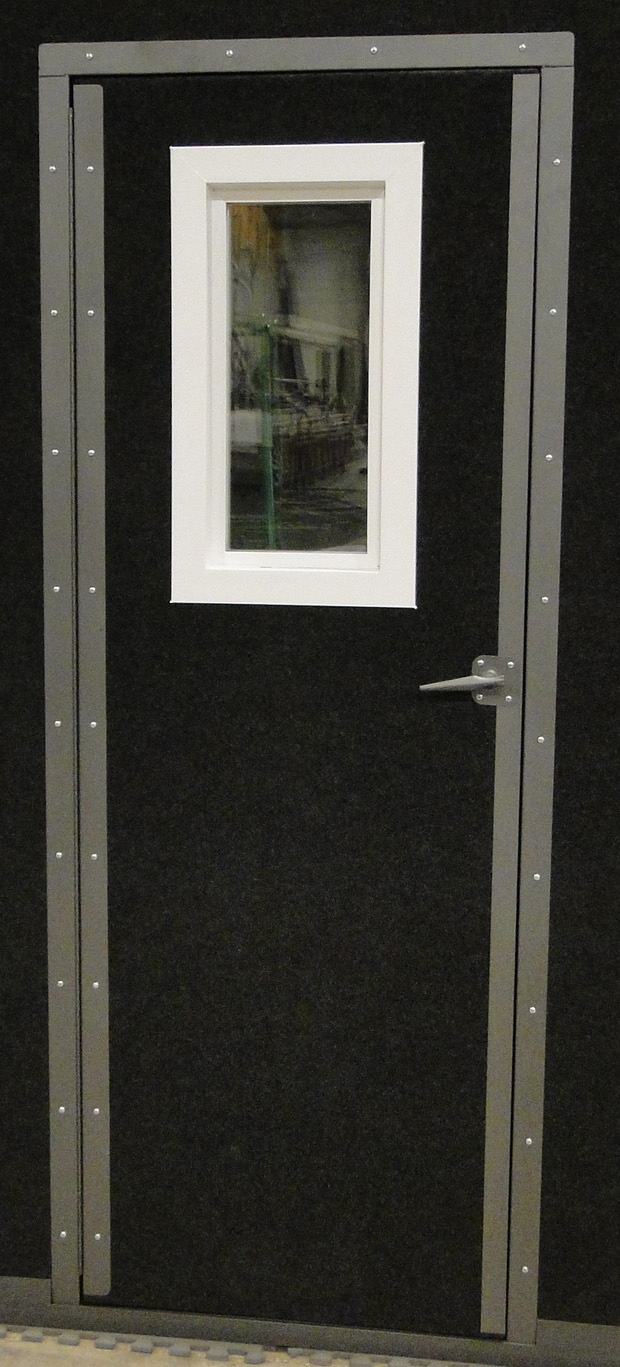 ---


Solid Core Door(s) - Without Window or With Window. Comes with Lever handles with or without lock.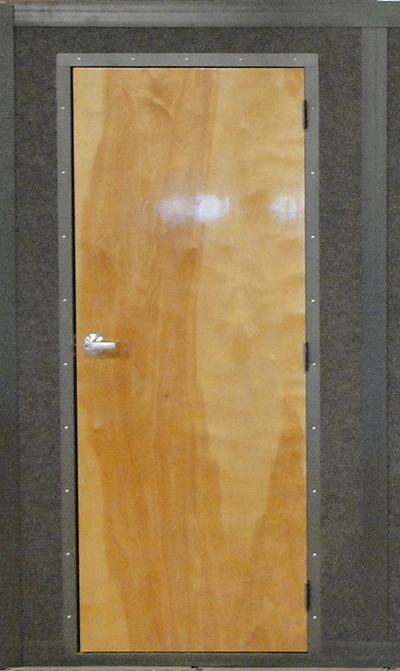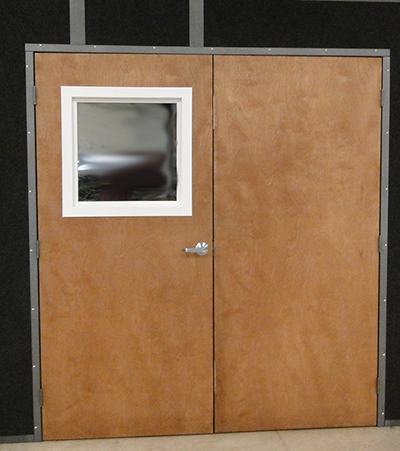 ---
Door Ramp

(Metal)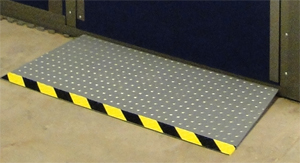 ---
Jack Panels
(Custom Made) any configuration you need.
XLR Mic Jacks
1/4" and 1/2" Stereo Jacks
Phone Jacks
BNC Jacks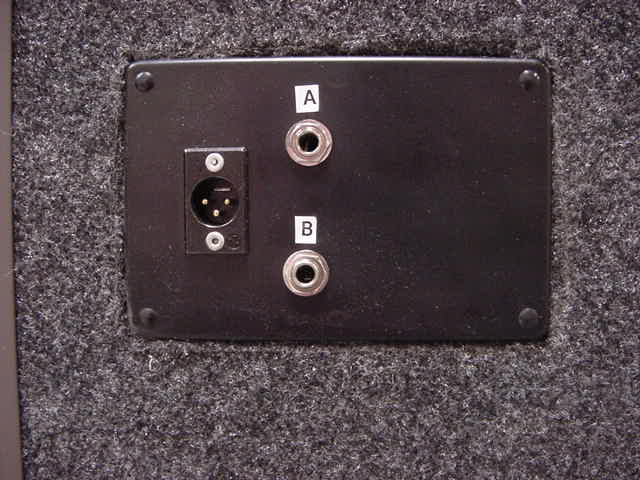 ---

Cable Passage Tubes:
Can be placed anywhere on a booth.
These tubes allow you to run any cables, electrical cords, ethernet cords and so forth through through the tubes from outisde to inside the booth.
Standard size is 2" diameter.
Other Sizes: Any
1/2", 1", 2", 3", 4" and up...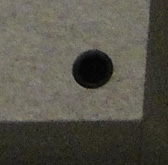 ---

Caster Wheel Bases with locking wheels.
For booth sizes up to 8' x 8'.



---
Ventilation Fans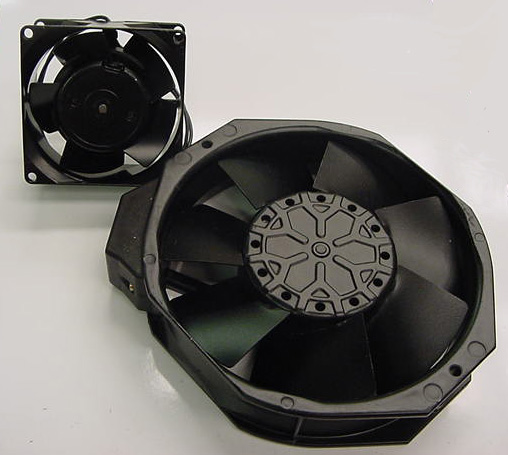 ---

Windows:
1'x2', 2'x2', 2'x3', 3'x3'
STC Rated 36